Starke Partnerschaften sind der Schlüssel, um Ihnen stets die Lösung anbieten zu können, die Sie benötigen. Aus diesem Grund arbeiten wir eng mit allen großen Anbietern von Netzwerk- und Infrastrukturtechnologie zusammen.
So bleiben wir stets auf dem neuesten Stand – damit Sie sich immer auf Ihr Netzwerk verlassen können.
Zu unseren Partnern gehören: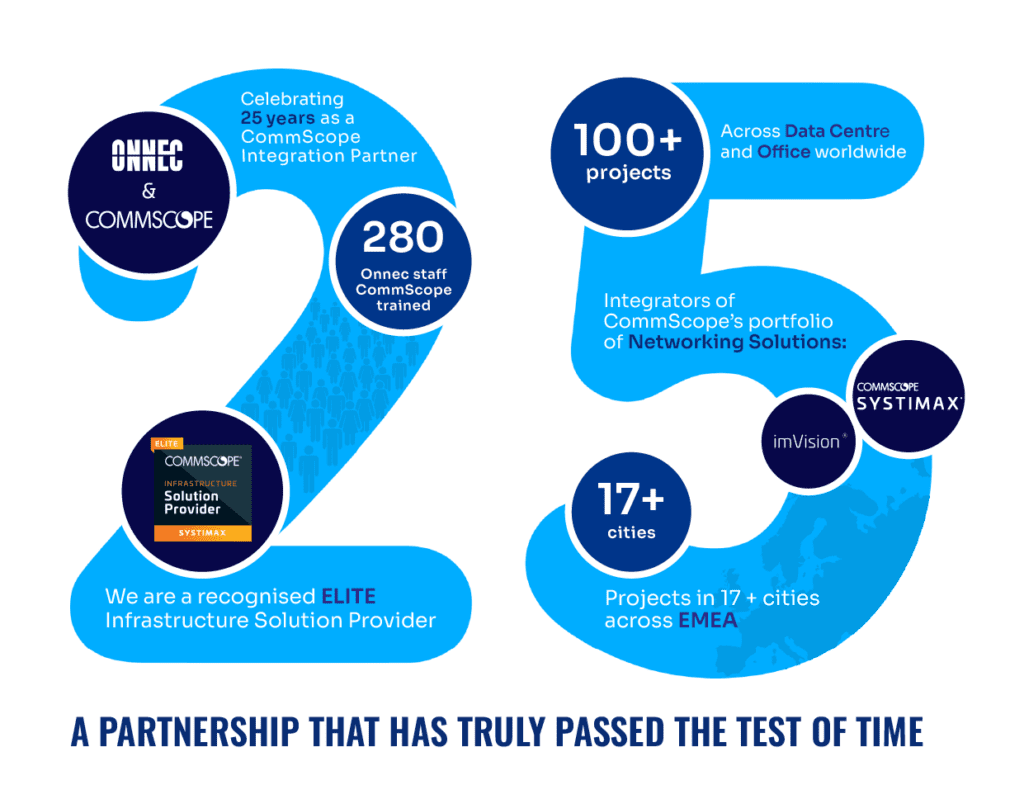 celebrating 25 years of
Partnership with commscope
This month, November 2022, we are delighted to announce that we are celebrating 25 years of partnership with CommScope. We are proud to say that our working partnership is as strong today as it was back in 1997. This was cemented recently, when Onnec was awarded the EMEA Partner of the Year at the CommScope Connected 22 conference. A double celebration and as we move into the new financial year, we are excited to continue to grow our global footprint together.