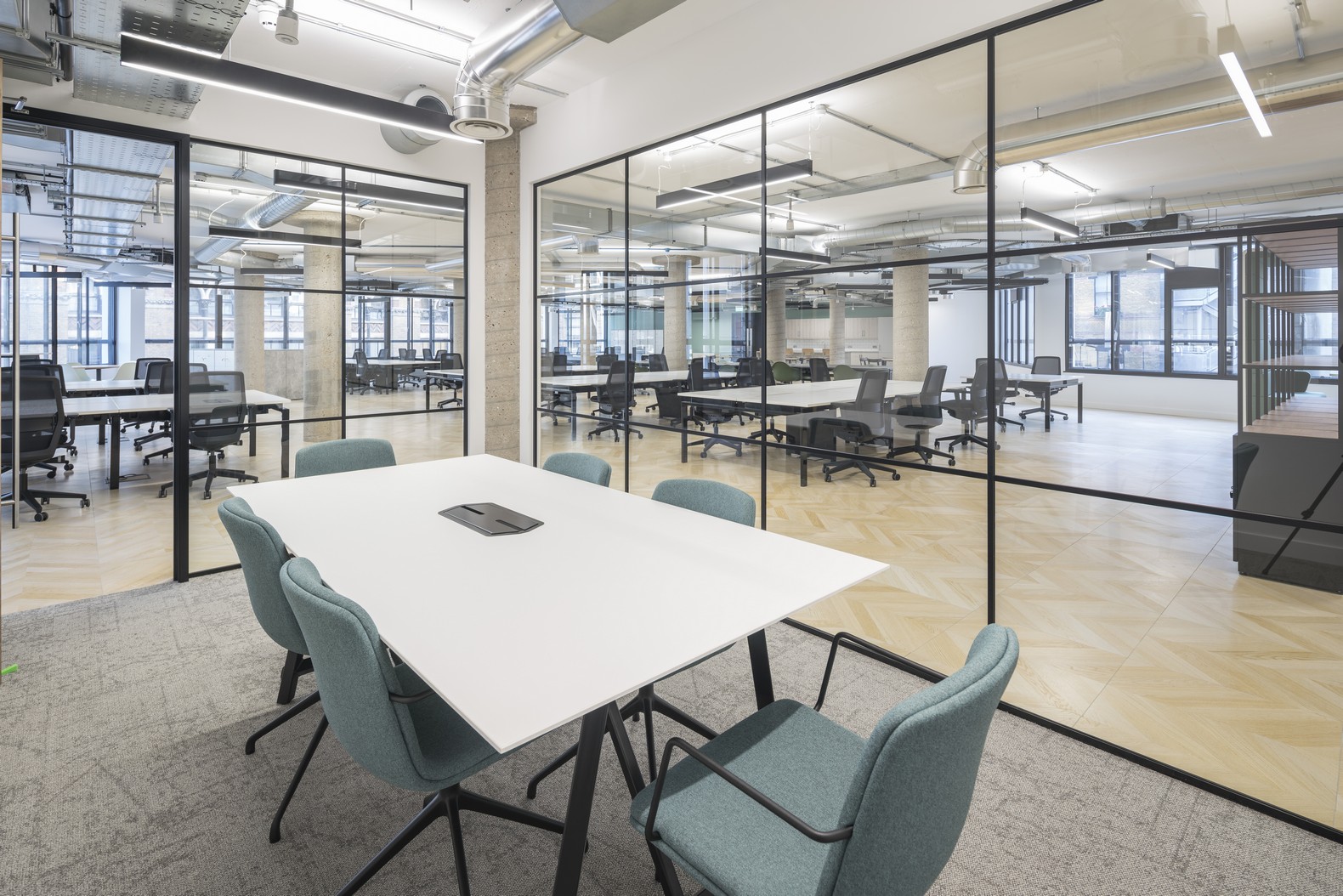 We have moved into our new London HQ at 33 Farringdon Road
ExcelRedstone has announced the opening of its new London office at 33 Farringdon Road, in the historic area bordering the City of London. From January 2022, the UK business will be operating out of the new premises, with a focus on supporting collaborative working and a flexible, hybrid workforce.
Technology sits at the core, with 'smart' features embedded as a key design principle. The space is equipped with technology from a range of ExcelRedstone's partners, showcasing the best-in-class workspace solutions, from digital access, desk booking, networks and security. A big thank you to our partners LG, Atlona AV solutions (a Panduit company) and Cisco/Meraki for making our environment a modern, productive, collaborative and exciting place to work.
Barry Horgan, CEO ExcelRedstone said:
"The move to the new office represents an exciting new chapter for ExcelRedstone. We have invested in real estate and advanced technology to ensure exceptional connectivity, given the expectation for enhanced productivity tools and connected devices. Our new office will provide a central Hub for staff, which will support our growth over the coming years."
As business continues to resume in-person, we look forward to welcoming our colleagues, clients and industry friends to our new office.
Our new office address is: 2nd Floor Farringdon Point, 33 Farringdon Road, London EC1M 3JF
Our contact details will remain the same:
Phone: +44 (0) 20 3929 9915
Email: sales@excelredstone.co.uk
Website: www.excelredstone.com