Strong partnerships are key to us giving you the solutions you need, every time. That's why we work with all major providers of network and
infrastructure technology.
It's how we stay up to speed with the latest innovations and continue to give you certainty in your connected space.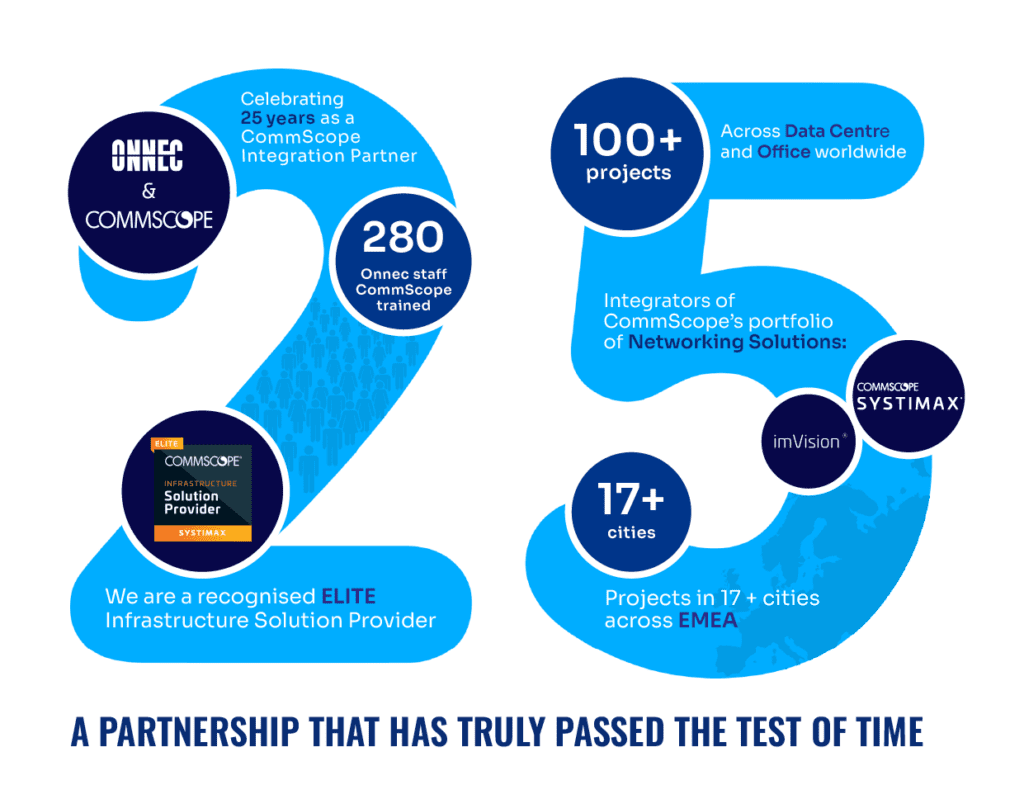 celebrating 25 years of
Partnership with commscope
This month, November 2022, we are delighted to announce that we are celebrating 25 years of partnership with CommScope. We are proud to say that our working partnership is as strong today as it was back in 1997. This was cemented recently, when Onnec was awarded the EMEA Partner of the Year at the CommScope Connected 22 conference. A double celebration and as we move into the new financial year, we are excited to continue to grow our global footprint together.