Starkt partnerskap är en av nycklarna till att vi kan leverera lösningar våra kunder behöver, varje gång. Det är därför vi arbetar med alla större leverantörer och tillverkare av nätverks- och infrastruktursteknik.
Det är också så vi håller oss uppdaterade om de senaste innovationerna, kan trygga och fortsätta ge er visshet om er uppkopplade miljö.
Bland våra partners finns bland annat följande: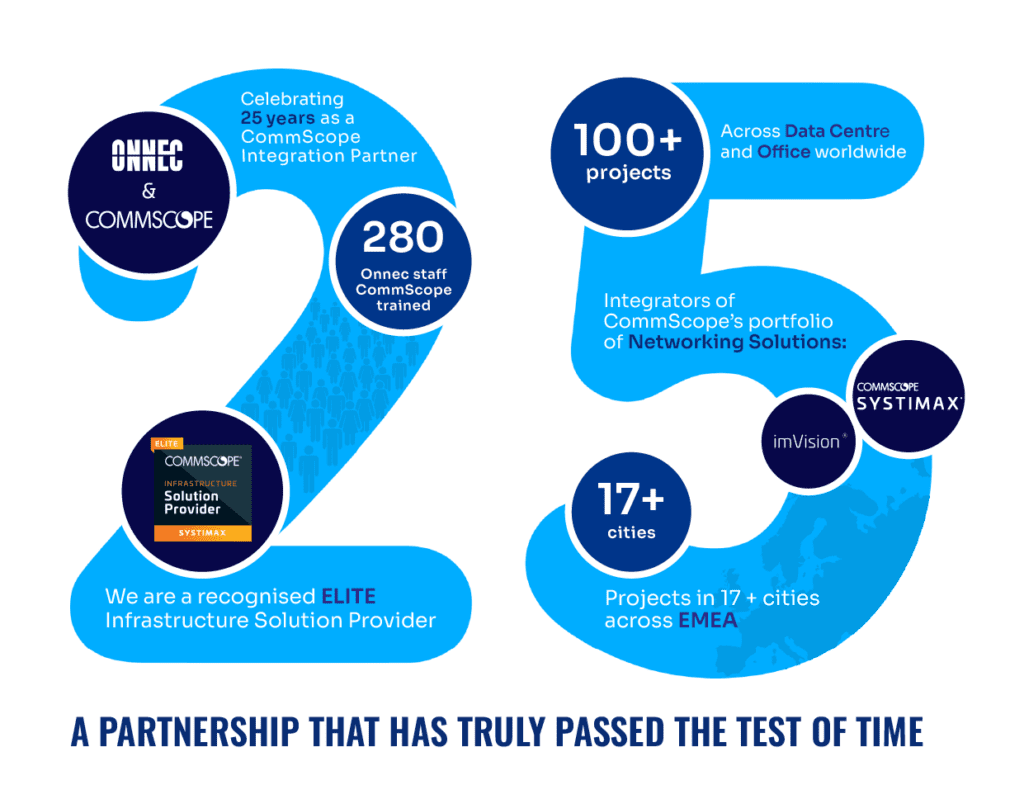 celebrating 25 years of
Partnership with commscope
This month, November 2022, we are delighted to announce that we are celebrating 25 years of partnership with CommScope. We are proud to say that our working partnership is as strong today as it was back in 1997. This was cemented recently, when Onnec was awarded the EMEA Partner of the Year at the CommScope Connected 22 conference. A double celebration and as we move into the new financial year, we are excited to continue to grow our global footprint together.
Vill ni komma i kontakt med oss?