Onnec joins the German Data Center Association
Onnec has joined the German Datacenter Association (GDA), as part of our continuous growth and investment in the German Data Centre market.
Established in 2018, the GDA is an association of operators and owners of data centres of all sizes. It is supported by leading research institutes, municipalities and a network of partners. GDA is a key advocate for improved framework conditions and the sustainable operation of data centres.
"Onnec are proud to be a GDA member, joining like-minded companies from across Germany that are committed to shaping the future of Germany's digital infrastructure. As a GDA member, we look forward to expanding our support for the further success of the industry," says Tobias Bodmann, General Manager Germany at Onnec.
"Our network of members and partners offers excellent opportunities for cooperation across traditional industry boundaries," says GDA Chairwoman Anna Klaft. "Together we are shaping the future of digital infrastructure and look forward to exchanging ideas with Onnec on this."
The GDA brings together a number of key German and international players active in the data centre industry. Onnec is the latest member to join its fellow leading data centre operators and owners across Europe.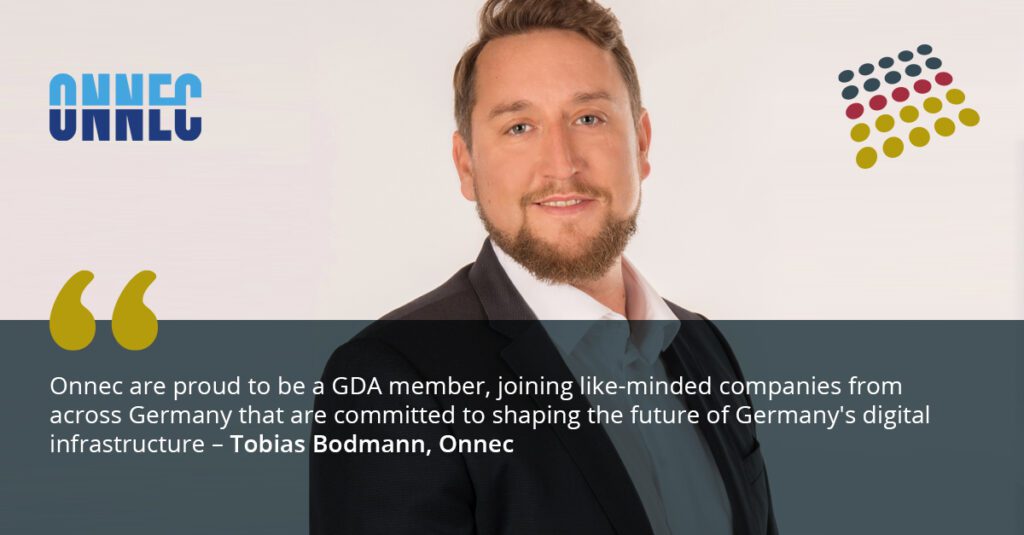 ---