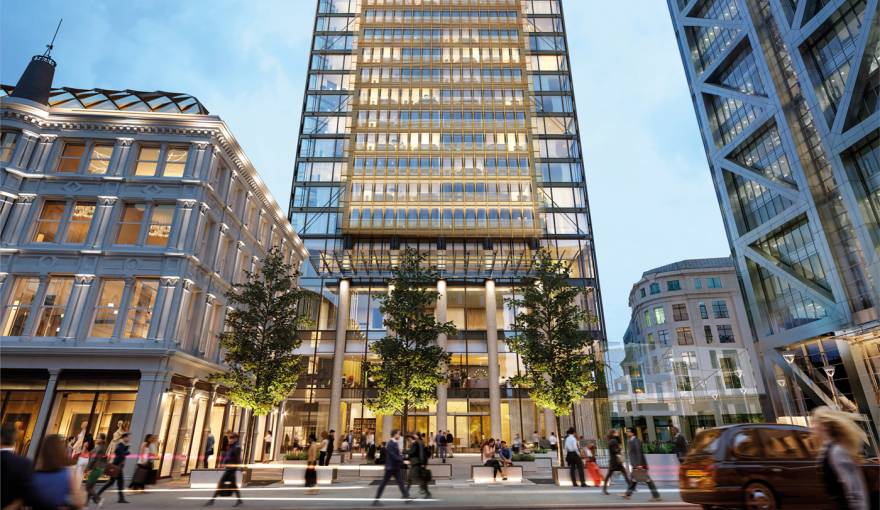 One Bishopsgate Plaza is home to Europe's first Pan Pacific Hotel. The 43-storey development includes private residences, conference facilities, events spaces and retail space. The provision of top-quality meeting and events space, including a double-height ballroom, together with the other public functions of the hotel will support the City's function as a centre for international business. Onnec was commissioned to Design, Supply and Install the AV and Security solutions within the 5-star hotel.

Our client needed up to date systems for multiple areas, complete with hotel wide systems for the guests to use, including an IPTV system which would be managed centrally by their own management system. Our solution included meeting room AV, complete with occupancy sensors, digital signage in public areas, IPTV system for the hotel rooms, and AV in the main Ballroom. The main Ballroom features 3 large Samsung videowalls for display of presentations, with speakers integrated into the ceiling design, as well as a main control room where engineers can control the environment.

Our Electronic Security solution provided a seamless, single interface that allows front of house guest services to be linked to back of house functions and give the highest operator efficiency and enhanced customer experience. This included a Video Surveillance and Intercom System, Video Management Software, Hotel Room locking system and Security Control/Fire Control rooms.